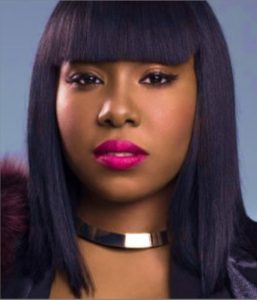 Bianca Dupree who is also known by her stage name Young B., is an American singer-songwriter and rapper, originally from Harlem, NY. She is most notably known for appearing alongside rapper Webstar in his 2006 debut album, Webstar Presents: Caught In The Web, as well as the signature single from the album, "Chicken Noodle Soup".
Since the success of "Chicken Noodle Soup", Bianc Bonnie has been touring, performing, and writing. Dupree won a "Best Dance Cut" Soul Train Award for the single she wrote off of Webstar's "Caught in the web" album.
Bianca Bonnie is currently a cast member on the hit reality series "Love And Hip Hop: New York".