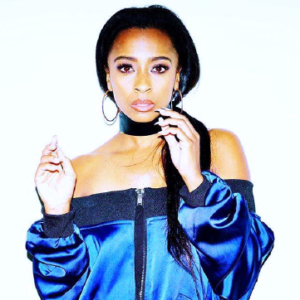 As the Alternative R&B recording artist Of Young Money/Cash Money Universal records Shanell SNL is a multi-talented singer, song writer, artistic director and actress that made headway in her career independently using her talents to bridge the gap between her and her success. Shanell began her professional career as a tour backup dancer for a huge list of top artists. Dancing on set and concert stages by day and writing songs by night, she quickly transformed to a well known songwriter. Not long after she found herself writing for top artists alongside heavy hitting producers, making a name for herself in the music industry as "the girl with the crazy pen game".
Building strong relationship as a writer and choreographer, Shanell was soon offered multiple recording deals. However, it was Lil Wayne's fresh, new idea to start his own record label that felt like the best offer for her to express herself as an artist. In 2010 Young Money was born and Shanell was the siren voice on the label. Releasing two group albums "We are Young Money" and "Rise of an Empire" and co-writing Lil Wayne's Rebirth album, Shanell has teased the world with a few singles while leaving the world patiently waiting for her debut album.
Learning so much about the industry and seeing how much work it took her to reach a point of success, Shanell wanted to create a movement that supported girls on their own journey to success. Banding together with a group of her talented friends the Girls Club and Project Girls Club was born! Stay tuned for more of Shanell SNL's solo projects and her adventures with the Girls Club!